A nutrition & health coach & wellness consultant.
Nutrition, health, and wellness have been my purpose for many years. I help people to change habits. I'm all for a balanced approach to life, it is for living, so let's do that well.
Helping and educating others is my passion, I strive to empower people to make the best decisions they can for their health, enabling them to live to their best abilities and achieve their goals.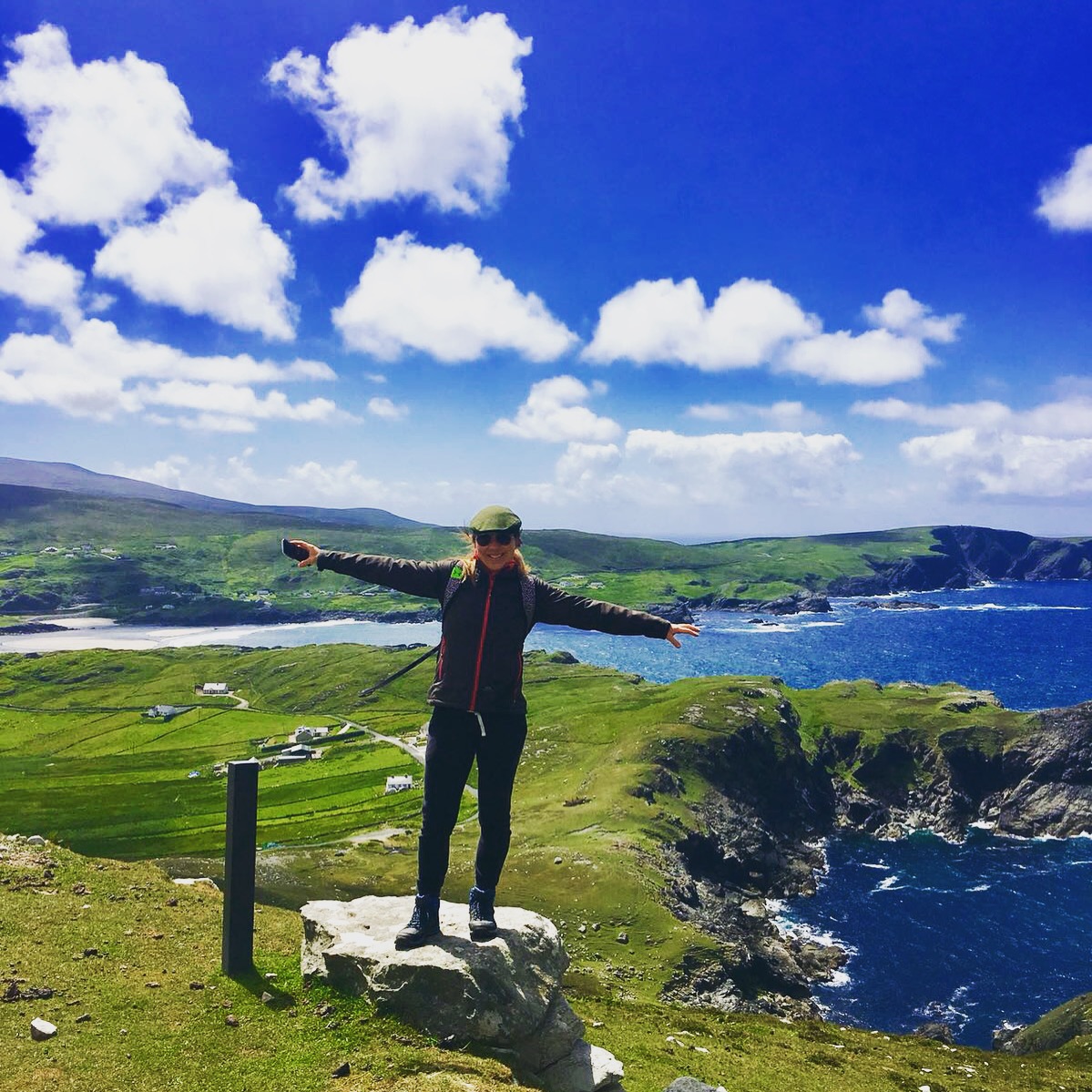 How did I end up working in the wellness space?
So, what path did I take to end up working in the wellness space? I'm most definitely curious, and I love to learn to develop my thinking. I have always been self-educating on all thing's food and health related, as like most I have had challenges with my health.
I started my working life in marketing, then went on to teach business and maths for 10 years. In 2014 my mum passed away when I was in Australia. I then took the decision to upskill in project management, a 5-year career in telecoms and tech pursued. During this time, I started to formally study nutrition and health. Since then, I've also studied Buteyko breathing, qualified as a yoga teacher, and completed a postgraduate in Workplace Wellness at Trinity College, Dublin.
Things from my life that have helped shape the person I now am, I am an ex-smoker, I stopped almost 13 years. Hands down this was the best thing I have ever done for my health. I am the daughter of a mother than was diagnosed with early onset Alzheimer's when I was in my early 20's. My periods stopped when I was in my mid 20's, years later this was diagnosed as an autoimmune condition of the pituitary gland. In my mid 30's it was advised that I should consider freezing my eggs, I took this advice, and have one on ice. I drank milk out of a babies bottle till my 8th birthday, yup 8! I now have osteopenia a knock-on effect from my autoimmune, them bones them bones need a lot more than calcium!
Here's my story, tell me yours
When I was 28 it was discovered, I had a second stomach. This was non-functioning and at 20cm x 10cm it was the biggest thing inside me and had to be removed. I had anaesthetic awareness during some of that operation, PTSD followed this, as did numerous hernia repair operations.
In December 2022 I started treatment for a chronic condition that I'd been dealing with to that point for 3 years.  That's a story for another day, which I will share soon, as I would like to help others that are living with the same condition.  Aside from all that, I'm healthy as a horse!
Thankfully these challenges have enabled me to bring together my skills, training, knowledge, life experiences and lifestyle habits to work in this area.
I'm a minimalist and enjoy the simple things in life, less stuff, happier me. I love being in nature, exploring everything that it has to offer. I treat myself to experiences, never to food, food is a necessity and nourishment, not a treat, a core value of mine. It is extremely important to me that my actions reflect my values, leading by example, and walking the talk.
I love connecting with people and hearing their stories.
This is my story for now; I'd love to hear yours.
You are unique and that's exactly what my approach to your nutrition and health will be.
Tim Etherington – Judge
We've had the pleasure of working with Rachel on a number of occasions. What really sets her apart is her wholistic approach to nutrition and wellness, something that is very much aligned to the work that we do at Healthy Hospo.
Edel
Thank you Rachel the zoom presentation that you provided for all Shape My Plan members on how to support your immune system during the pandemic. I would highly recommend Rachel - she explained in layman's terms the importance of supporting our immune health and how best to do that.
Juan
Rachel is an amazing coach, she guided me and managed to change how I view and feel about some food, she helped me get rid of lifelong bad habits, taught me what to look for in food when I'm shopping and gave me a plethora of healthy recipes to try.
Lynn
Thank you so much Rachel for working with me and my teenage daughter. She was really struggling with the changes in her body and her Fluctuating hormones. The program you put her on and advise you gave her has completely transformed her attitude to food choices, nutritional needs and exercise routine
Lisa
Had the pleasure of working with Rachael and Eat Food Right recently, the service was fantastic, very professional and really understood what we need. We found the communication great and the support a very high standard. There is clearly a deep understanding and knowledge and I would highly recommend partnering with the team.